Hotel Motel Bed and Breakfast Union City Ohio

Whether you stay for a quiet restful night on a business trip or for simply a night "away from it all", your visit will be a memorable one!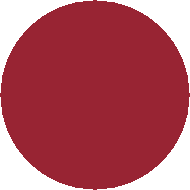 INKEEPERS

Nancy & Patrick Kirgan

SCHEMMEL - KECK MANSION

circa:  1927

adopted the style and grace of an English Manor House and the renowned architectural firm of E.J. Hughes of Dayton, Ohio brought the original plans to the United States.

Cathedral shaped doors at the main entry welcome visitors into the marble foryer and the marble faced winding staircase to the second floor.  Gothic lighting and tapestries compliment the elegant interior.  To the left is the Great-Room with heavy oak beams supporting the vaulted ceiling and the twelve foot carved Tennessee marble fireplace is adorned with gargoyles on each side of the hearth.  The large leaded glass windows bring in soft light for a warm and comfortable setting.

The common areas are currently decorated in antique Chippendale with Tiffany lighting .  The formal dining area has been fitted with dark mahogany furniture to compliment the intricately detailed wall cases at the east end of the room.  Molded plaster walls and castleated mouldings show the excellent craftsmanship and extravagant look of the period.

Located on 1.5 acres of formal English gardens the home is a perfect setting for weddings and special events.  We welcome inquiries for small meeting groups as well as formal dinners for various occasions.                               

Located in a small town in the rural countryside of mid-America The Mansion Bed and Breakfast Inn is an extraordinary example of Tudor-Revival architecture.  A present to his daughter Estelle upon her marriage to Mr. Paul Keck in 1927, Mr. R.C. Schemmel

PLEASE CONTACT US FOR CURRENT RATES

HANDICAP ACCESSIBLE

(Elevator inside the inn)

WE OFFER WIRELESS INTERNET SERVICE

Entrance Foyer looking West.

Entrance Foyer looking East.